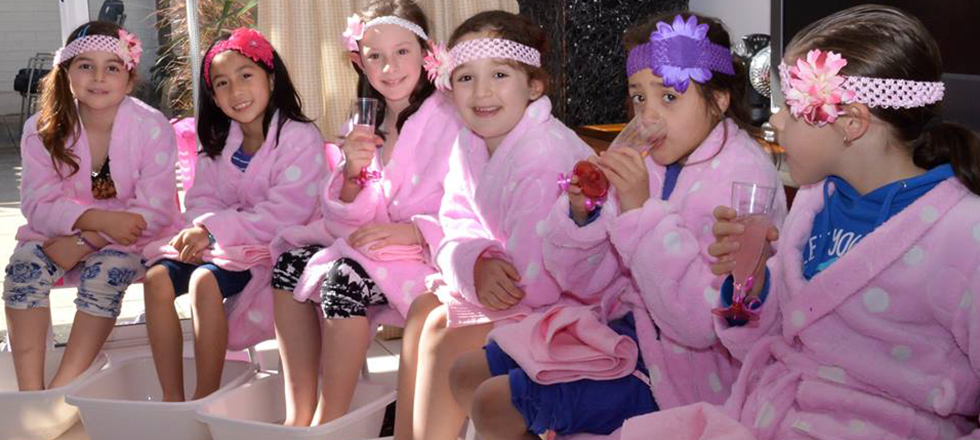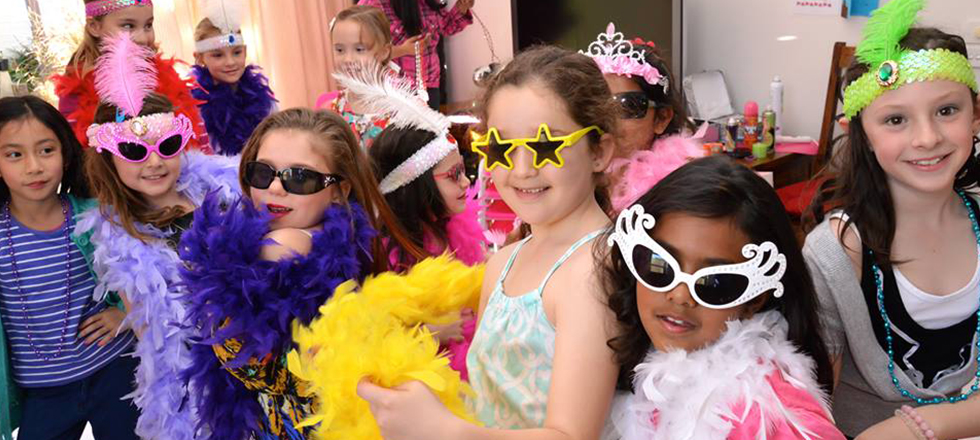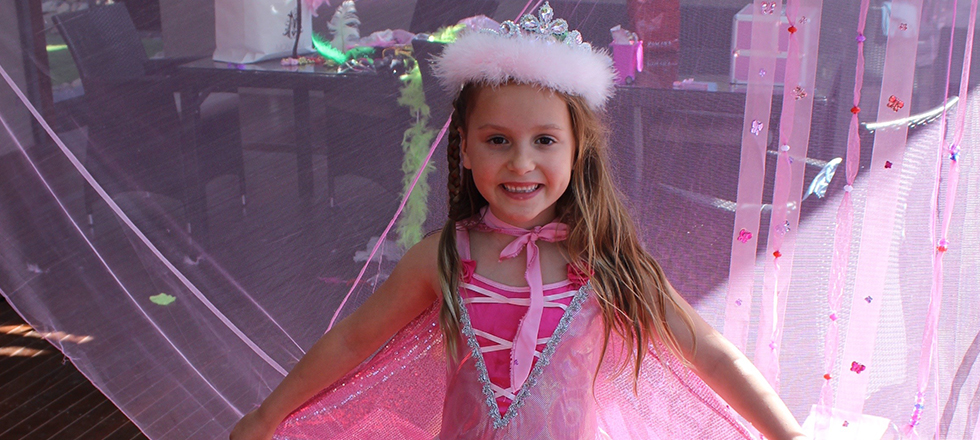 Giggles 4 Girls is a Melbourne based mobile kids party provider.
Our mission is to host fun, exciting, but most of all 'Empowering' parties for our little girls...
In a fun and creative way we celebrate your daughter's birthday all while we boost self-confidence, self-belief and enhance friendships.
To ensure that the positive impact of your party is felt long after the event book your party with Giggles4girls.  Our range of mobile kids party themes best suits little girls and princesses aged between 4 years and 12 years.
We had a wonderful celebration for my daughter's 8th Birthday hosted by Giggles 4 Girls. Everything was so well organised, pretty and calm that we loved each and every minute watching the girls enjoying to their best. Kudos Yolanda and her team for making my daughter's party the best party ever without me even lifting a finger. Thank so much for all your efforts.
Daniela Muir
January 2022
Thank you so much giggle4girls, my daughter had an amazing birthday party, she felt very happy and loved on her special day! My daughter 's friends loved the party, highly recommended. Very much appreciated, thanks Yolanda!
Arpeeta Sharma
August 2021
Yolanda and her team were amazing! From planning our party to coordinating all the details on the day, they were fantastic. My five-year old girl and all her friends had a great time and felt very spoilt! Yolanda's team were so kind and gentle with the girls. They were definitely made to feel so special and were treated like princesses! Thank you giggles for girls!
Recently, we celebrated our daughter's bday with Giggles 4 girls. We have to say that we took the right decision. Yolanda is very cooperative and helpful. We loved each n every moment of the party. Girls enjoyed a lot and our home was filled with laughter. And the credit goes to Yolanda and her team. Thank you so much for making our daughter's bday memorable and enjoyable one...Simply loved it..
Giggles4girls is truly an amazing company and l am so lucky that my beautiful daughter Sehaj had them for her birthday party . Yolanda from the time of booking this party has been so lovely and always checked in with me even before the party . On the day of the party Yolanda and her team arrived on time with their own equipment and set up efficiently, they promised two hours of absolute fun for the party and that's we got ! Especially loved the fashion show catwalk at the end, made all the little girls show off their poses. I would totally recommend Giggles4girls to anyone looking to have a fun party for their daughters, we have our next one booked already with Yolanda and her team and we can't wait!
Kirsty Mihran
January 2019
My daughter's 10th birthday party was much better than I expected it to be. Giggles4girls came with everything, set the area up beautifully and the 2 hours we're full of fun, foot spa, hand rub, nails, makeup, dress up, dancing, laughing, games and a cat walk, the girls all had a lovely day.. and I (mum) got to sit and enjoy seeing them having fun. I highly recommend these lovely ladies for a girls pamper party
Jodie Mears
September 2018
Can't thank Giggles4Girls enough for today.  My daughter and her friends absolutely loved the party and pampering.  Highly recommended !!
Caroline Gianatti
May 2018
What a fabulous party for our daughter's 10th birthday! Yolanda and her assistant made the girls feel so special and they had loads of fun with the pampering, makeup, games and fashion parade! Cannot recommend Giggles 4 Girls highly enough - thanks Yolanda!
Bunmi Falowo Adebayo
April 2018
The girls had an awesome time and enjoyed every part of their party especially the empowering.  Thank you Giggles 4 Girls for your great job and for coming. We appreciate your efforts. Keep it up!
All the girls loved it! My daughter Abbey felt very special, as did all her friends when they shared their appreciation for one another. A positive body image and kind mind is so important nowadays, and 'Giggles4Girls' promoted this well.  Thank you for a wonderful party!
"The 'BEST' pamper party for Little princesses! Giggles4Girls did a 'Fantastic' job with everything I recommend them to everyone!"
Renee Pisevski
December 2016
Thank you so much Giggles4Girls for making my daughters party so special! You guys were so pleasant to deal with and made my job so much easier. Kiera had so much fun with all her friends! xx love, Renee
Sonali Ghelani
November 2016
What a fabulous day!! Thank you so much Giggles4Girls for an amazing birthday party for my daughter, Mya. The girls loved, loved, loved it!!
Thank you Giggles4Girls for an amazing party for our daughters. My girls and their friends rated it 1000 out of 10! Loved it so much and I highly recommend them to everyone!!!
Vanessa Traplin
September 2016
Thank you so much Giggles4Girls for the fantastic Pamper Party, everybody had an Awesome time! The girls were all dressed in a pink fluffy robes, had mock champagne, read magazines, had  facials (cucumber and choc) , pedicures, danced, had the red carpet rolled out for a fashion parade, played games and had make up applied. Their parents were very impressed with the organization, set up, and interaction with all of the children, and they do everything for you!.. We would definitely recommend a Giggle4Girls party to anyone. Thanks again ! Luv xxx Vanessa
Why parents are eager to empower their kids?

They understand that kids are influenced greatly by their peers between the ages of 6 and 12  years.
They understand the importance that self-belief plays in the life of their child and if their child believes that they 'can', then they most certainly 'can'.
Research shows that kids are most impressionable between 6-12 years, and most of their beliefs about themselves are set at this age. 
Parents simply want to give their child the highest probability to lead a happy life!