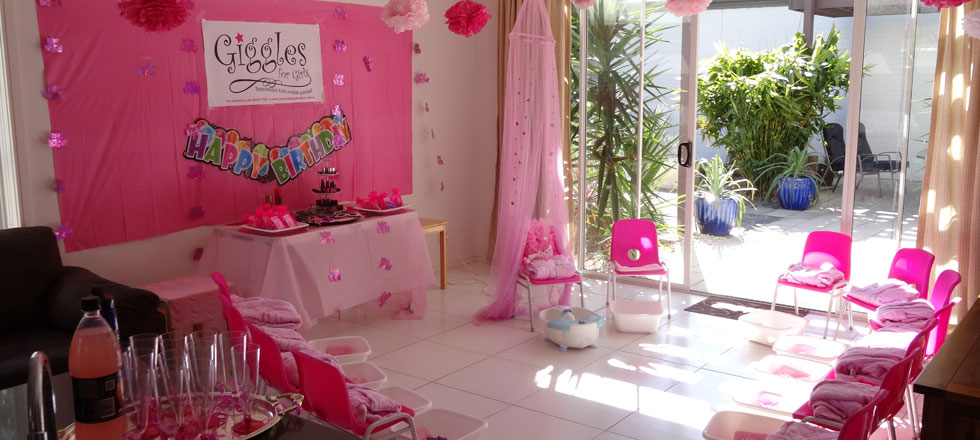 Giggles4Girls is a mobile kids party provider servicing families all over Melbourne, Victoria.
Giggles4Girls is committed to offering your daughter and her friends a mobile party experience they will never forget!
Through fun, games, and giggles - each party theme will bring special memories for everyone involved!
Whether it's becoming princesses, being pampered or dancing the day away - each kids party theme focuses on the birthday girl as well as cultivating the friendships surrounding her.
Our goal is to make sure every kid leaves feeling special, happy and loved by those around her.
Giggles 4 Girls creates this experience for you!
Our HQ is located in Wheelers Hill, South East Melbourne (travel charges may apply for locations over 30 km's away).
WE are mobile
WE set up
WE bring pink furniture
WE even clean up after
No matter what theme you choose for your daughter's party, we are absolutely sure everyone will have an incredibly fun, memorable time, all while seeing the importance of feeling good about themselves!
Why choose Giggles 4 Girls?
Started in 2013, Giggles 4 Girls began as a fun way for founder, Yolanda to teach her daughters about the nitty gritty of running a business while putting smiles on other's faces.  Yolanda's daughters were quick to agree that girl themed parties were unique and fun - and in this, Giggles 4 Girls was born!
Today 5 years and on Giggles 4 Girls is a much sought after party not just for little girls but also for mums who are eager to incorporate the empowerment component into their party.
Giggles 4 Girls mission is to equip little girls in a fun way exciting ways in which they can enjoy.
We have published a book !! YAY!!
Yolanda is filled with passion about the importance of a mum's role in her child's life that she is now the author of her book titled, 'Abundant Motherhood - Empowering Mum's to Empower their Kids'
Her book is filled with the 'what' , the 'why' & 'how' of empowered parenting along with many innovative and exciting tips, tricks and techniques to empower your child to give them the highest probability of success.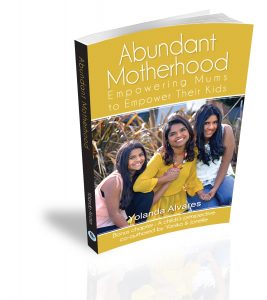 OR
Request your Free copy with your party booking 🙂
MOBILE SERVICE TO MELBOURNE
Contact Us
Mobile Pamper Party Melbourne, Mobile Kids Party, Mobile Spa Party, Mobile Pamper Party, Party Ideas Melbourne, Girls birthday party Melbourne, Girls party ideas, Pamper party, Princess party, VIP pamper party, Party entertainment, Kids Party provider Melbourne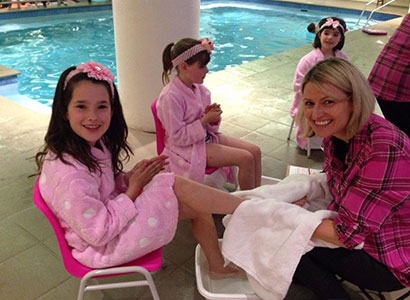 We are a mobile kids party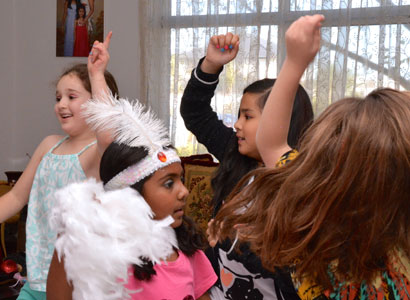 We Bring the party to YOU!!! Plus PINK furniture
We Clean up after we are done